Extend Your Toyota Warranty with Toyoguard
Toyota greatly values its customers, which is why the automaker provides ToyotaCare coverage on each new Toyota vehicle. This package lasts for two years or 25,000 miles, whichever comes first. But what happens when time is up? That's where Toyoguard comes in. Toyoguard provides additional care after ToyotaCare runs out, with available services ranging from oil changes and tire rotations to roadside assistance and cleaning products, depending on the Toyoguard plan you select. Learn about the three distinct Toyoguard plans available to you before picking one out at Midlands Toyota.


Take advantage of additional benefits offered to you under the Toyoguard Platinum plan:
Oil Changes: In addition to oil changes covered under ToyotaCare, Toyoguard guarantees oil changes for years three and four or until you hit 45,000 miles, whichever comes first.
Tire Rotations: Toyoguard ensures four tire rotations on the same standards as oil changes.
Roadside Assistance: Once roadside assistance with ToyotaCare expires, Toyoguard is active to provide tire service, jump starts, lockouts, towing and more 24 hours a day, any day, anywhere in the U.S. for years three through five, or until you reach 60,000 miles.
Rental Car Assistance: If your vehicle requires overnight repairs or there's a wait associated with ordering appropriate parts and your Toyota dealer doesn't provide rental car assistance on its own, Toyoguard comes in to assist with setting up a rental car.
Protective Coatings: Toyoguard ensures that your Toyota model gets exterior paint sealant to protect against harsh weather and interior protector to block stainsin carpets and fabric seats.
Toyoguard Elite expands the benefits of the Platinum plan: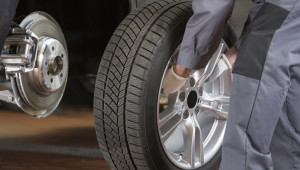 Oil Changes: One synthetic oil change or two non-synthetic oil changes are yours once ToyotaCare expires under the Elite plan.
Tire Rotations: Along with routine ToyotaCare maintenance, two tire rotations can be redeemed within 10 years of your vehicle's original purchase.
Roadside Assistance: Like the Platinum plan, the Elite plan guarantees 24/7 roadside assistance for an additional three years after ToyotaCare expires.
Rental Car Assistance: If Midlands Toyota is unable to assist with a rental car and your vehicle has to be in the shop overnight, Toyoguard steps in to provide rental car assistance.
Glass VIN Etching: Through Toyoguard, your Vehicle Identification Number will be laser etched on certain windows, which can help police in the event of a stolen or lost car.
Protective Coatings: Protect your vehicle from the elements and everyday spills with exterior paint sealant and interior protector.
Personal Assistance: This service ensures immediate and simple access to anything, anytime, anywhere.
The Toyoguard Select plan may be the simplest of the three, but it still extends certain benefits to you well beyond ToyotaCare's expiration: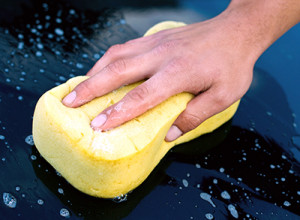 Roadside Assistance: Extend your 24/7 roadside assistance coverage to five years with the Select plan.
Rental Car Assistance: Like the other plans, Toyoguard Select will help you get behind the wheel of a rental car when necessary.
Glass VIN Etching: Keep track of your car in dire situations thanks to laser etching of your vehicle identification number.
Protective Coatings: Make sure your Toyota stays scratch and stain free with the help of exterior paint sealant and interior protector.
Learn More About Toyoguard at Midlands Toyota
Keep your Toyota vehicle in tip-top shape for years to come with Toyoguard. Want to know more? Contact Midlands Toyota for more information.