2021 Toyota Camry
The sleek, powerful, and sleek 2021 Toyota Camry is back on the road in its old glory. You won't find a more reliable and robust sedan on the market than this one. When it comes to its unique features and technologies, you can blindly trust it to offer a set of features. For lovers of a sleek but familiar sedan with the ultimate in comfort with driver assistance, the Toyota Camry 2021 is the best choice for you. Read on to explore the 2021 Toyota Camry.
What's new in the 2021 Toyota Camry available at Midlands Toyota?
Toyota has made specific impressive changes in its 2021 model to offer a fresh look. All of them are discussed down below.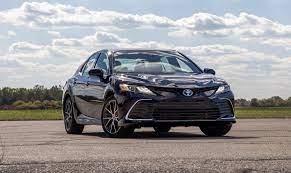 Exterior Appearance:
The Camry has a redesigned bumper, like the Corolla sedan. The front and the end of the Camry received fresh new colors for a unique look. The wheel designs also underwent a transformation, along with the improvisation of some small cosmetic designs. The new LED taillight fits into the rear of the sedan to revitalize an attractive appearance.
Technical and interior changes:
The 2021 Toyota Camry's special interior changes are too good to be true. It received a nearly 9.0-inch touchscreen infotainment frame that replaced the old 8.0-inch frame. Additionally, some of the 2021 Toyota Camry models have roads built-in. Signaling assistant, lane reminder assistant, adaptive cruise control, etc. An electric motor that delivers power to the front wheels via an automatic CVT transmission.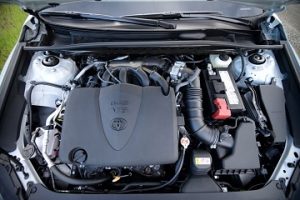 Copyright 2021 David E. Colman
Car models and features:
The base model L is of the market, which makes the LE the cheapest Camry. In addition, the XLE model for sports lovers and the XSE model for luxury sensations are now available. The hottest Camry model must be the TRD model with an impressive 301hp V6. and an eight-speed automatic, available in red, black, and pearl white.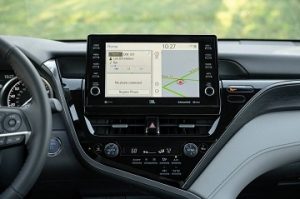 Smart technologies of 2021 Toyota Camry:
The latest 2021 Toyota Camry contains the latest smart technologies, including:
Android auto™ and Apple car play
Wi-Fi connect
Bluetooth®
With these most significant technical features, you are likely to stay hooked on your favorite car.
Interior and comfort:
The interior of the 2021 Toyota Camry is top-notch. With wood-paneled seats, heated and leather seats, and dual-zone climate control, this Camry offers passengers the most luxurious experience ever. maximum comfort.