For the majority of the year, driving conditions are pretty tepid. But the true test of your integrity as a car owner, and the quality of your car comes during the winter months. This is when you can truly get punished for not taking care of your car unless you take care of the necessary winter car prep. Between harsh winter weather and the toll the cold, ice, snow, and salt can take, you really have to step up your winter car care game to get your vehicle winter ready. 
Winter Car Care Checklist
We don't want to see you or your car on the side of the road this winter season. The best way to avoid any issues is to make sure your car is ready to take on whatever the next few months have in store. So before things get really rough, here are 5 simple winter car care tips that will help you and your car be ready for the colder months ahead. 
Juice Up Your Battery
Having to wait for a jump in the middle of the cold and possibly snow is up there with the worst things to happen in winter. If you don't check your battery before the cold weather sets in, you're really taking a gamble. The extreme cold that we tend to see can make it difficult for your battery to operate. And the last thing you want is to come back to your car left in a cold parking lot and find it dead leaving you with no heat. The best advice you'll get today is to get a volt test on your battery now. This will tell you what the health of your battery looks like and whether or not you should invest in a new battery. 
Maintain Your Tires
When it comes to driving in winter, the quality of your tires is paramount. But it's not just about what kind of tires you have but keeping an eye on your tire pressure as well. Investing in winter tires or all-season tires is a great idea and one we highly recommend. You want something that you can rely on for snow, rain, mud, and anything else you may encounter this year. However, something that gets overlooked often is tire pressure. As the air gets colder, tire pressure can drop up to one pound per square inch with every 10-degree drop. Keep an eye on your tire pressure and make sure you fill them if they are looking low. 
Check Your Fluids
Every fluid in your car is going to help it perform the best it can during the colder months. For this reason, it's very important that all of your fluid levels are good and fresh. Change your oil and filters if it's coming near time, flush and refill your coolant/antifreeze, and fill your windshield wiper fluid. Doing all of these now will ensure that your car works the way it should even when temperatures drop. 
Wash Your Car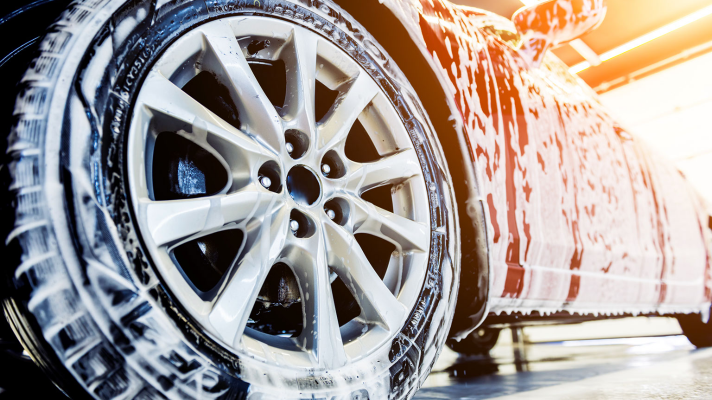 This may seem like a weird thing to do, but it's surprisingly important. However, this is something that you should do throughout the winter months. As more snow hits the roads, the county will salt those roads in an effort to keep them as clear as possible. But that salt will also end up on your car, especially all over your undercarriage. While the salt really helps the roads, it can wreak havoc on your car and cause rust. That is unless you give it a good wash after a big snow. Both an automatic and manual wash will work, as long as you can hit your undercarriage well. 
Pack an Emergency Kit
Everything is all fun and games until your car dies in the middle of a snowstorm. Whether you slid on ice or something happened with your engine, or maybe even ran out of gas, having an emergency kit may just save your life. Depending on the weather and where you are, you definitely need to be prepared for anything. Here are some things you should have packed: 
First-aid kit

Jumper cables

Snow brush and ice scraper

Flares

Multi-tool with a knife

Portable charger

Air pump

Shovel

Cat litter or sand

Candle and lighter

Thermal blanket

Snacks and water
Stay Safe Out There
Winter can be a crazy time, but making your vehicle winter ready ahead of time can go a long way. These are just a couple of things you can do, but there's always more. Do your research and talk with our fantastic service technicians about what you should have done before the colder months are on top of us. Be smart and stay safe this holiday season!