As we step into 2024, Toyota enthusiasts and prospective buyers alike are in for a treat. The iconic automaker has rolled out some exciting updates and redesigns across its model lineup, including the highly anticipated Land Cruiser, RAV4, and Tacoma, along with two eye-catching new trims, the Nightshade Edition and the Woodland Edition. Join us on a journey through Toyota's 2024 offerings and discover what's in store for the year ahead.
2024 Toyota Tacoma
For truck lovers, the 2024 Tacoma redesign is bound to be a game-changer. This midsize pickup has been reengineered from the ground up and is now more powerful, more capable, and more connected than ever before. With a fresh new look and enhanced performance, the Tacoma is set to maintain its position as a leader in the segment.
All-New Styling
The 2024 Tacoma's exterior redesign is similar to the Tundra with a new body-on-frame platform, robust skid plates, and a diverse range of options available, including two cab and bed configurations. Designed with the theme of "A Badass Adventure Machine" at Toyota's CALTY Design Center, the 2024 Tacoma's slim body and expansive upper grille pay tribute to the classic HiLux. Features like hexagonal grille motifs, integrated roof and tailgate spoilers, and side functional air intakes contribute to a design that is both familiar and entirely modern.
Trailhunter and TRD Pro Trims
The Toyota Tacoma TRD Pro makes its bold return in 2024 with a new 14-inch touchscreen infotainment system, IsoDynamic Performance seats with their shock absorbers, and Toyota Safety Sense 3.0. For those looking for more adventure expeditions, the newly introduced 2024 Tacoma Trailhunter features the newest integrated off-road equipment from ARB, Old Man Emu, and RIGID, making it specifically designed for people who enjoy overlanding.
2024 Toyota Land Cruiser
The Land Cruiser makes a bold return in 2024 after a 3-year North American hiatus. The latest model has been completely redesigned with a retro look that pays homage to its historic roots of over 65 years. Some of the standout features of this new model include:
An Iconic Redesign
Toyota has given the Land Cruiser's exterior a sleeker design that seamlessly combines modern aesthetics with its iconic ruggedness. The new model features a heritage front grille, retro circle headlights, and a strong silhouette with a low beltline. Inside, you'll find an updated and spacious interior, premium materials, and advanced safety features to ensure a smooth and secure ride. It's a perfect blend of classic ruggedness and contemporary luxury.
Unrivaled Performance
The 2024 Land Cruiser features the latest off-road technology that is used in the newest generation of Toyota trucks. Its i-FORCEMAX hybrid powertrain pairs a turbocharged 2.4-liter four-cylinder engine with a 48-hp electric motor, resulting in 326 hp of max system output and 465 lb-ft of peak torque.
Special Edition Trim
The Special First Edition grade of the Land Cruiser is equipped with round heritage LED headlamps, a roof rack, rock rails, and an exclusive interior design. This special trim is limited to only 5,000 units in North American markets.
Exclusive Trims
Toyota is introducing two distinctive trims in its 2024 lineup: the Nightshade Edition and the Woodland Edition.
Nightshade Edition
With blacked-out accents and exclusive design elements, the Nightshade Edition brings an air of sophistication to Toyota's lineup. You'll find black alloy wheels, darkened badges, and stylish black upholstery inside the vehicles. Available on various models across Toyota's range, including the Camry, Corolla, and Sienna, the Nightshade Edition offers a unique blend of sportiness and elegance, making it a perfect choice for those who crave a little extra style.
Woodland Edition
Designed to appeal to nature enthusiasts and those with a passion for the great outdoors, the Woodland Edition trim shines on the 2024 RAV4. With its all-terrain tires, a standard 1¼-inch activity mount, and a new Weather Package that adds heated front seats, a leather steering wheel, and rain-sensing wipers, this army green edition offers a distinctive blend of function, style, and efficiency.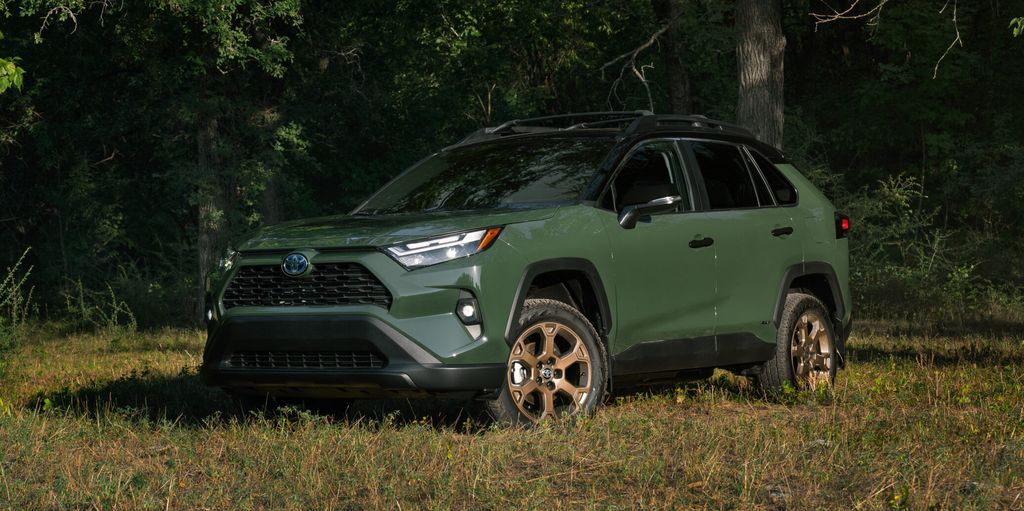 Where Innovation Meets the Road
2024 is shaping up to be an exciting year for Toyota enthusiasts. The redesigned Land Cruiser and Tacoma offer improved performance and style while retaining the rugged qualities they are known for. The Nightshade Edition adds a touch of sophistication to several Toyota models, while the Woodland Edition allows drivers to embrace the beauty of nature in their vehicles.
At Midlands Toyota, we're thrilled to offer these fantastic options and more in our 2024 lineup. Whether you're a long-time Toyota fan or new to the brand, there's something to suit every taste and preference. Come visit us when you're in need of a Toyota dealership in the Columbia, SC area and explore these incredible updates and trims for yourself. With options that range from luxurious style to rugged versatility, there's a 2024 Toyota model that will suit everyone's individual style.